"Hey, great suit!" is a nice compliment to get. But having somebody notice your briefcase
(or your shoes
), now
that's
an ego boost—accessories, after all, are the best way to express your individual style amid a sea of same-same (if well-cut) woolen uniforms.
There is a downside to having a briefcase though: people will notice it. Purchase wisely.
For one, a briefcase is a daily companion as well as an investment piece, one that with proper care, will get better with age. And two, you don't want to look like your traveling salesman grandpa (assuming your grandpa was a traveling salesman; you get the point). In other words: this is work bag, not a
weekender bag
. Keep it tight.
The latest generation of briefcases are sleek and small (about 15-inches wide) with room enough for your laptop and a small sheaf of documents, but not much else.
Here's six options with which you can't go wrong:
Uri Minkoff Fulton Brief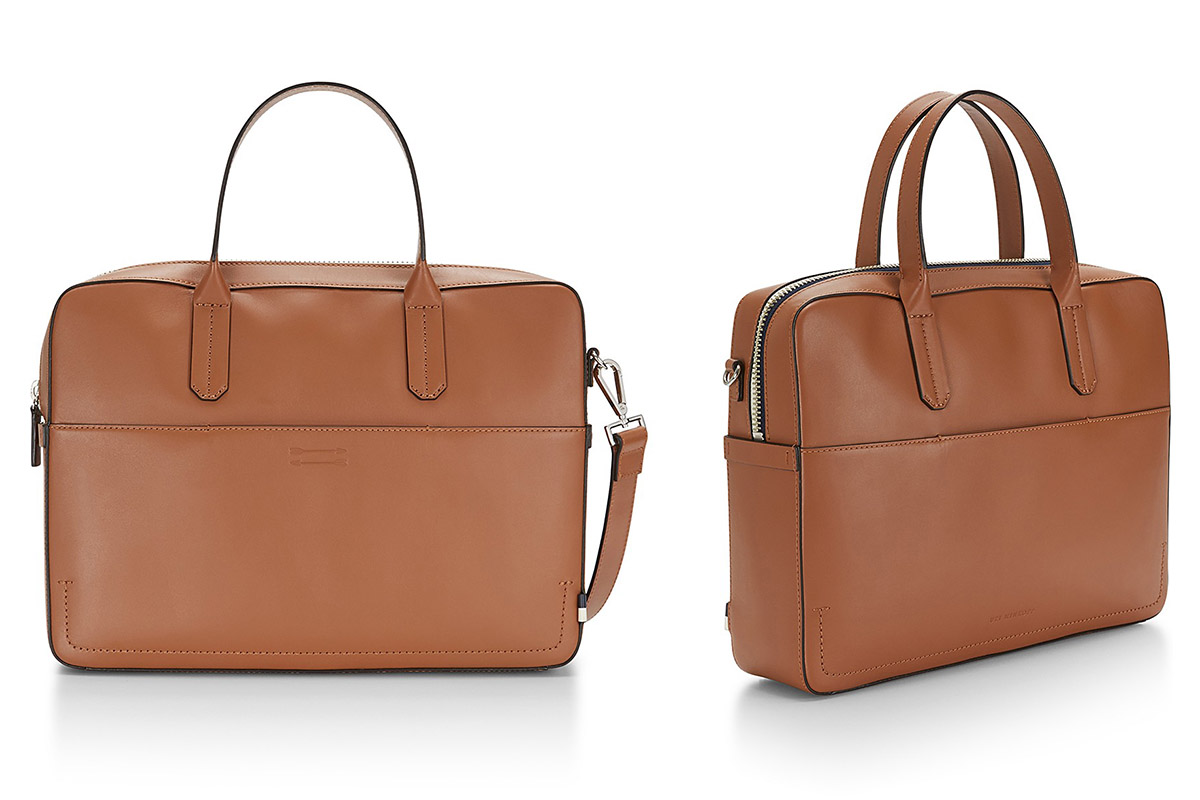 New York-based Uri Minkoff is known for impeccable bags, from weekenders to folios, with a more minimalist Scandic sensibility. The soft leather is the perfect shade of brown that pairs well with anything, although will look especially nice in the warmer days (and against the lighter-hued clothing) to come. ($355,
uriminkoff.com
)
Tom Ford Buckley Leather Briefcase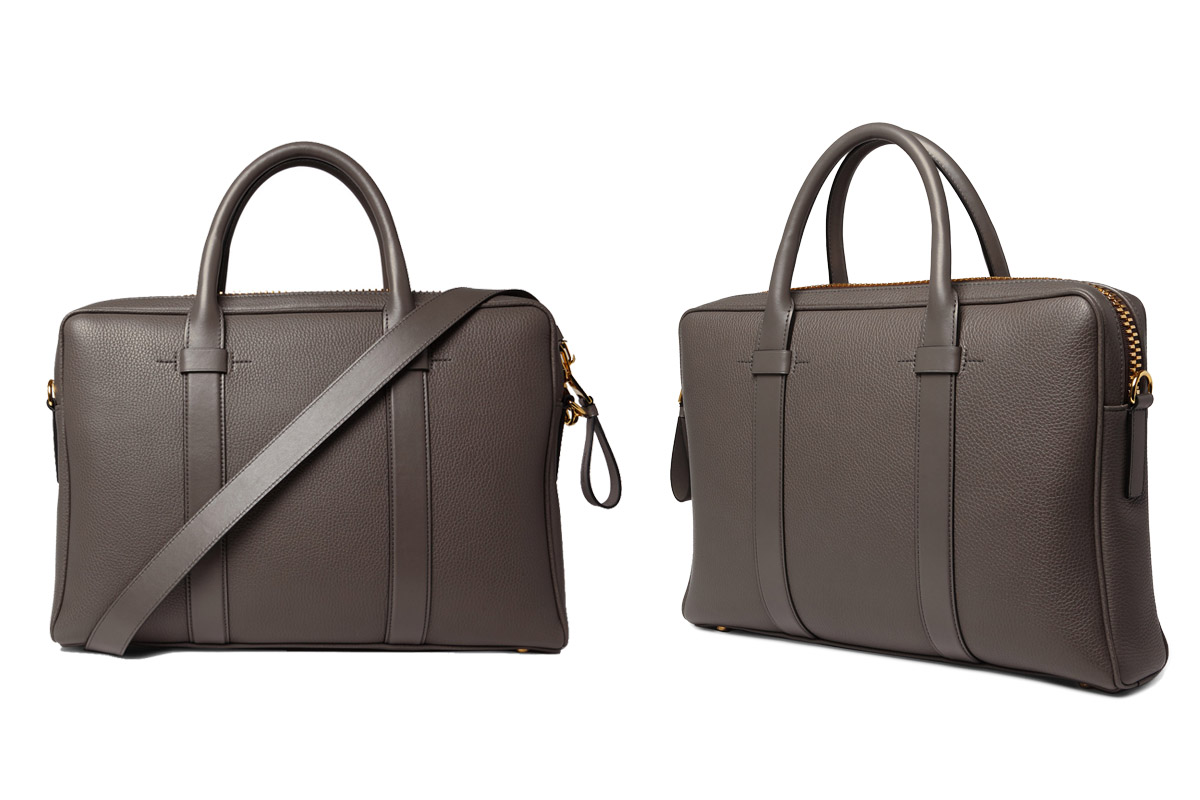 With smooth-texture straps against a tactile grained body, Tom Ford's gray calf leather slim briefcase is an eye-opener. We especially like the gold-tone zipper, a bold departure from your everyday silver. Inside, more zippers (on pockets) and a laptop compartment. ($3,250,
mrporter.com
)
Shinola Slim Briefcase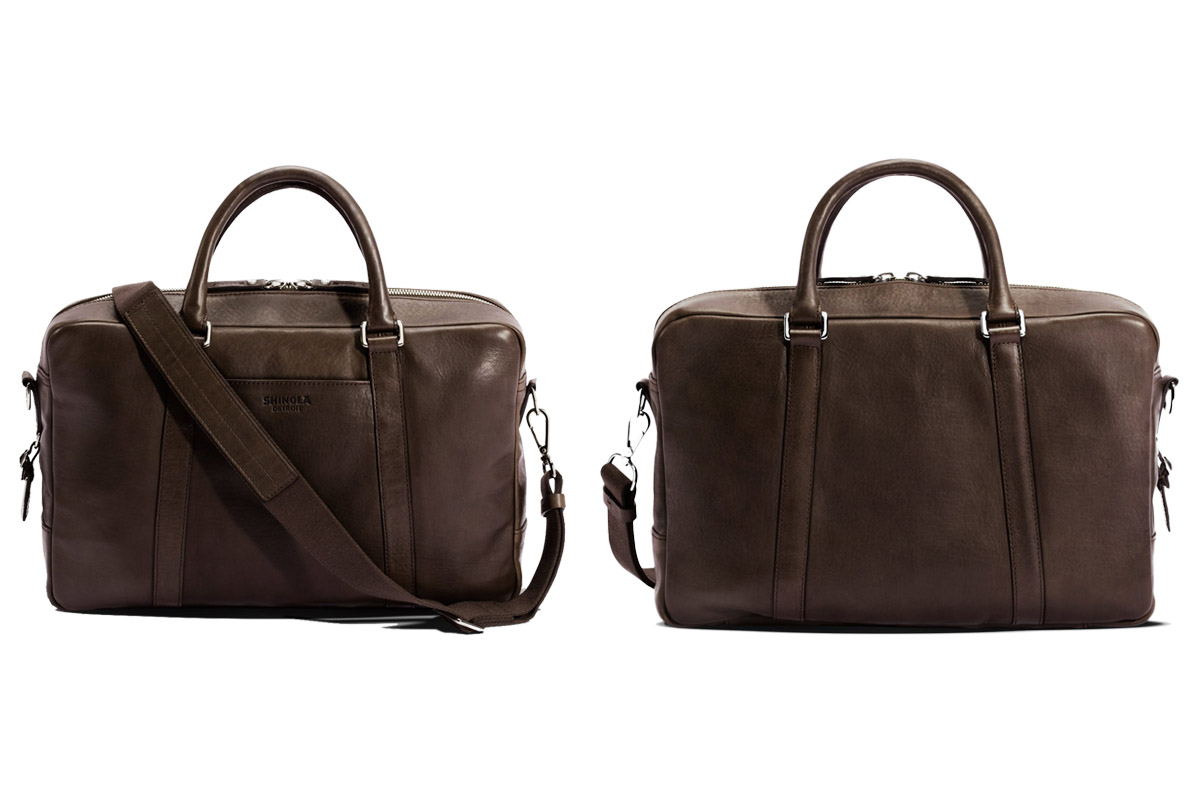 Shinola's slim briefcase is hand-stitched in their leather studio in Detroit using American-tanned leather and stainless steel hardware. Its more loose, laid-back construction—think slightly rumbled creative director than slicked-back financier—will break in gorgeously. ($895,
shinola.com
)
Passavant and Lee No. 25 Portfolio-Case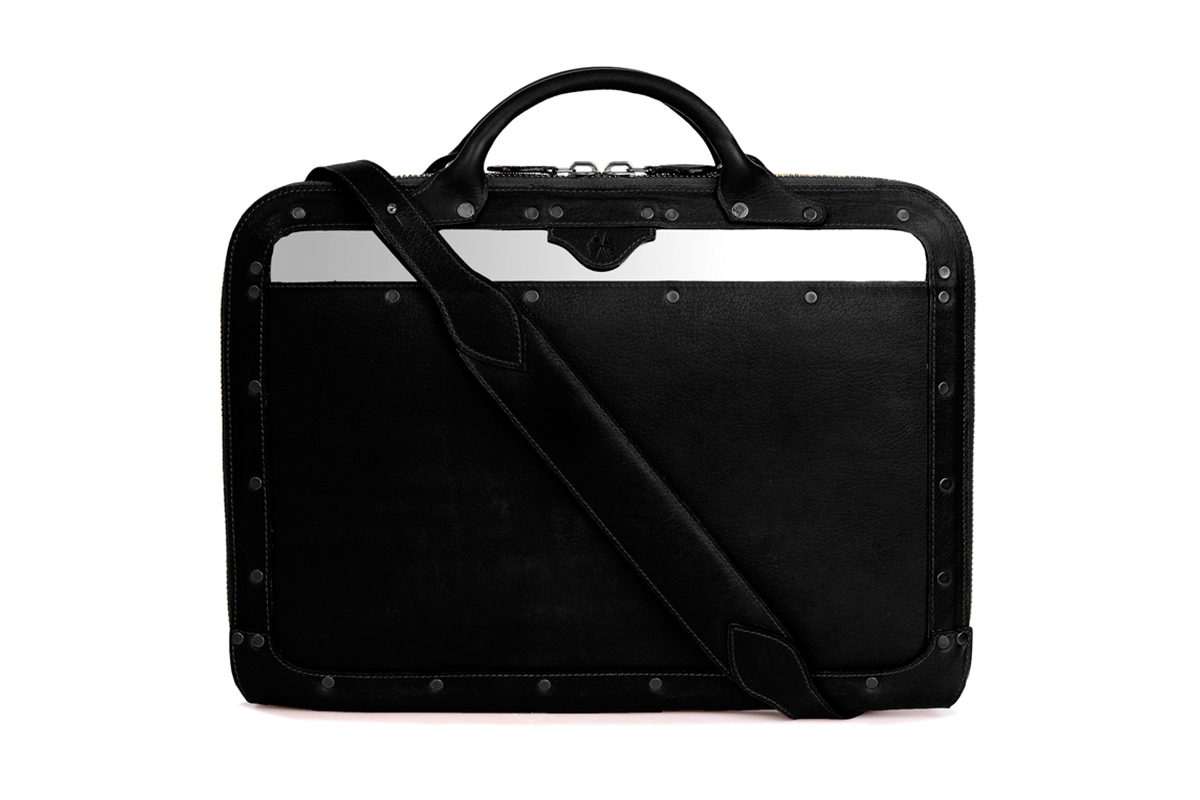 Passavant and Lee's slim portfolio case is business—especially if your business is international super spy. It's super lightweight (only 3 pounds), made out of a protective outer shell of aircraft-grade aluminum wrapped in pebble-grained Italian leather with a rugged zip closure. Inside, pockets lined in suede and silk are tailored to hold a 13-inch laptop, pens, a smartphone, and passport, plus whatever confidential documents need protecting. ($1,450,
passavantandlee.com
)
Want les Essentiels Haneda 15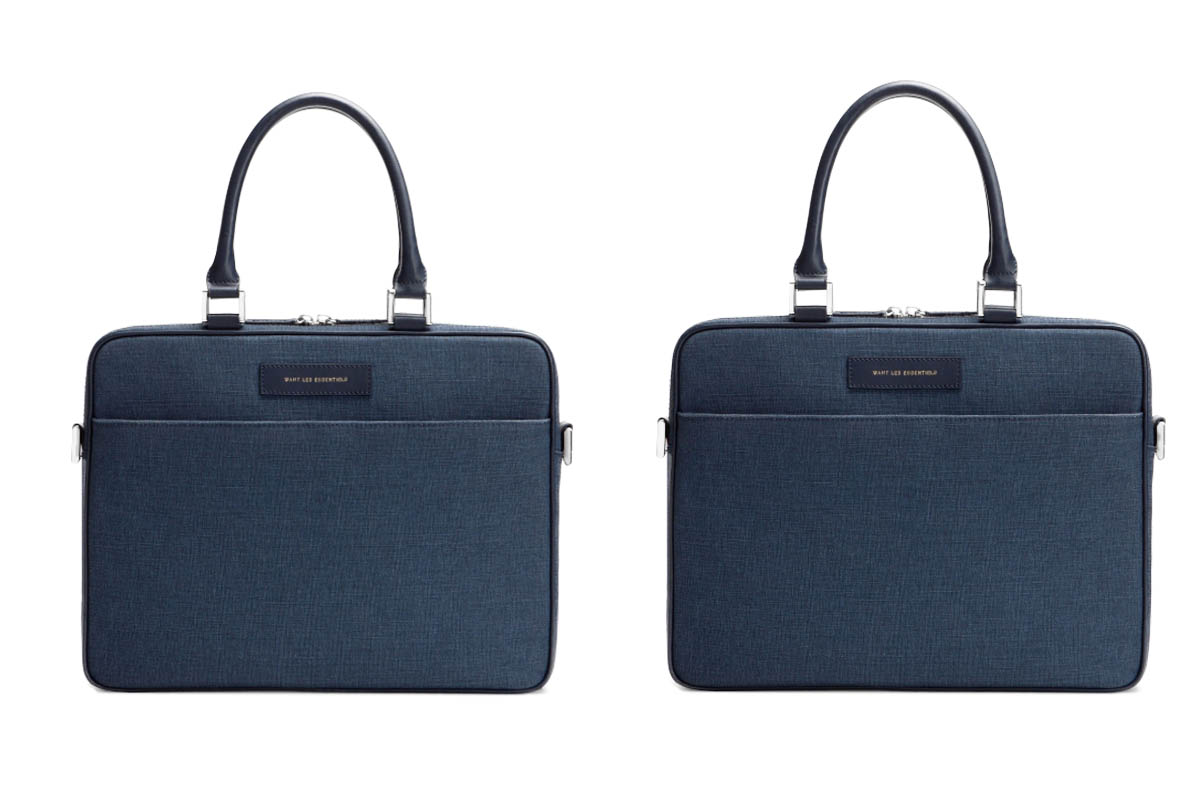 Only 2.4-inches thick, Want le Essentiels' briefcase packs a lot of style into a slim package with enough space for a 15-inch laptop. Bonus: the rugged, organic canvas is especially great for commuters; whereas leather can scratch this guy can go straight to the cleaners. ($495,
wantlesessentiels.com
)
Burberry Barrow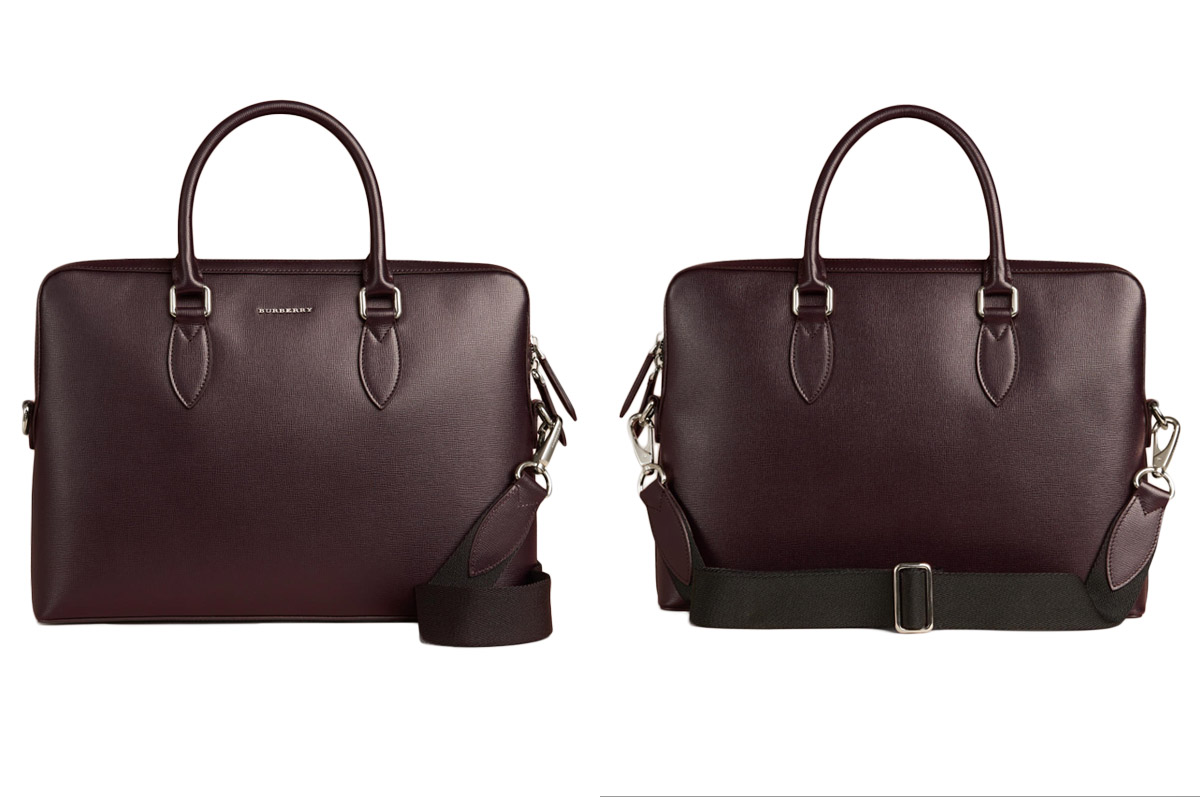 Slim, sleek and sophisticated, the three characteristics to expect from Burberry—and this handsome guy. Made in Italy from textured leather, there's both an internal zip and slip pockets plus detachable web strap. ($1,995,
burberry.com
)
From Bloomberg.com
Trafalgar's Murray Hill Slim Brief, in a supple, soft-milled, full-grain leather, is a classic silhouette with a well-traveled look. Practical as it is good-looking, this men's leather briefcase has plentiful compartments and pockets for papers and electronic device storage. ($375, trafalgarstore.com)